Studio

On the ground floor or on the mezzanine, covering 25 square meters, it includes a sleeping area, a desk area, a television, a unlimited Wi-Fi, a bathroom, and a kitchenette.

It is convenient for work and ideal for enjoying the garden and pool, alone or with a partner.

Restaurant
Swimming-pool
Child comforts
Wifi-zone
Satellites TV channels
Indoor parking
Laundry
Pressing
Cleaning

Our apartments are furnished, equipped and air-conditioned.
The telephone line allows direct local and international calls.
TV channels include local and satellite French and English speaking channels such as TF1, France 24, CNN, Super Sport...
No unpleasant surprises, our rates include water, electricity, gas and daily household cleaning. Fresh household laundry is supplied and replaced.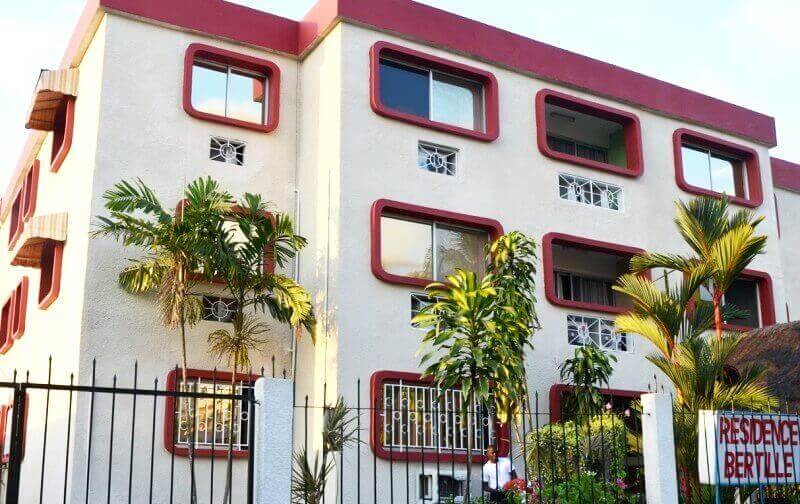 Résidence Bertille was the first apartment hotel in Ivory Coast.
Built in the 80's, this family business has since acquired invaluable experience in the art of catering to our guests' every need. (Read)
We strive to offer our guests the best service.
Our apartments are furnished, equipped and air conditioned.
The telephone line allows direct local and international calls.
We also offer satellite television with channels such as Canal+ Horizon, France 24, TF1, CNN, SuperSport, to many more. (Read)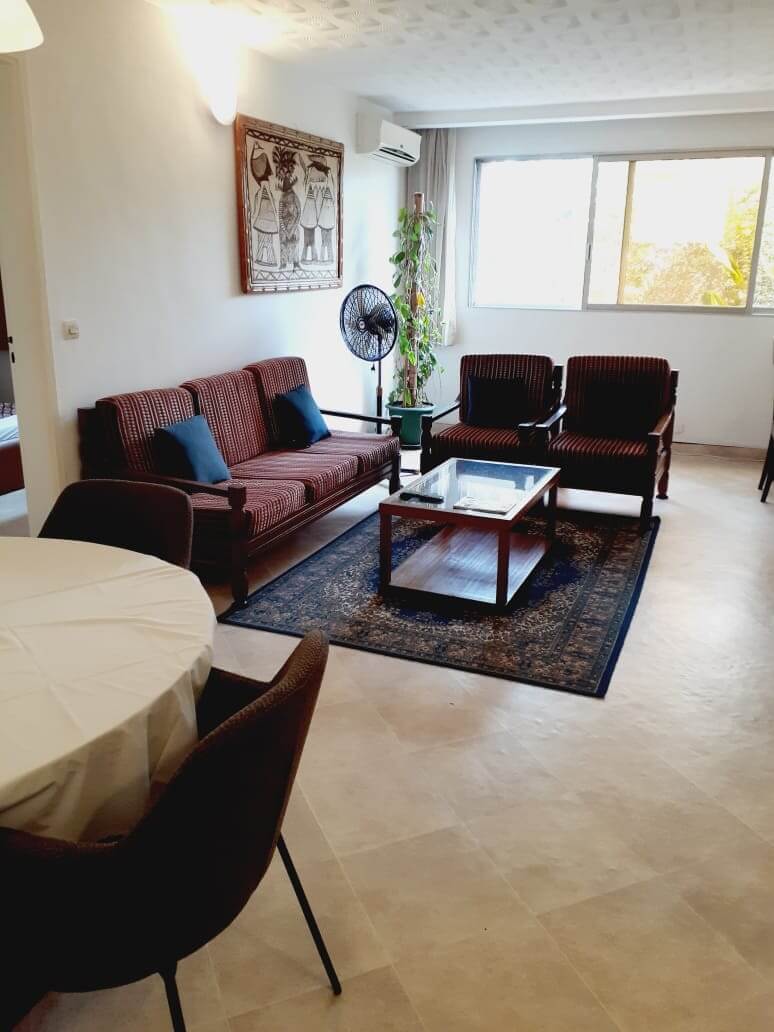 The room has a corner office and a large closet.
The living room can accommodate up to ten people. The dining area is convenient, with dishes, cutlery and table linen in a sideboard, and a pantry. (Read)